Guest House & B

istro

Lefterova

Find the cosiness of home and taste delicious food

in the twon center of Kotel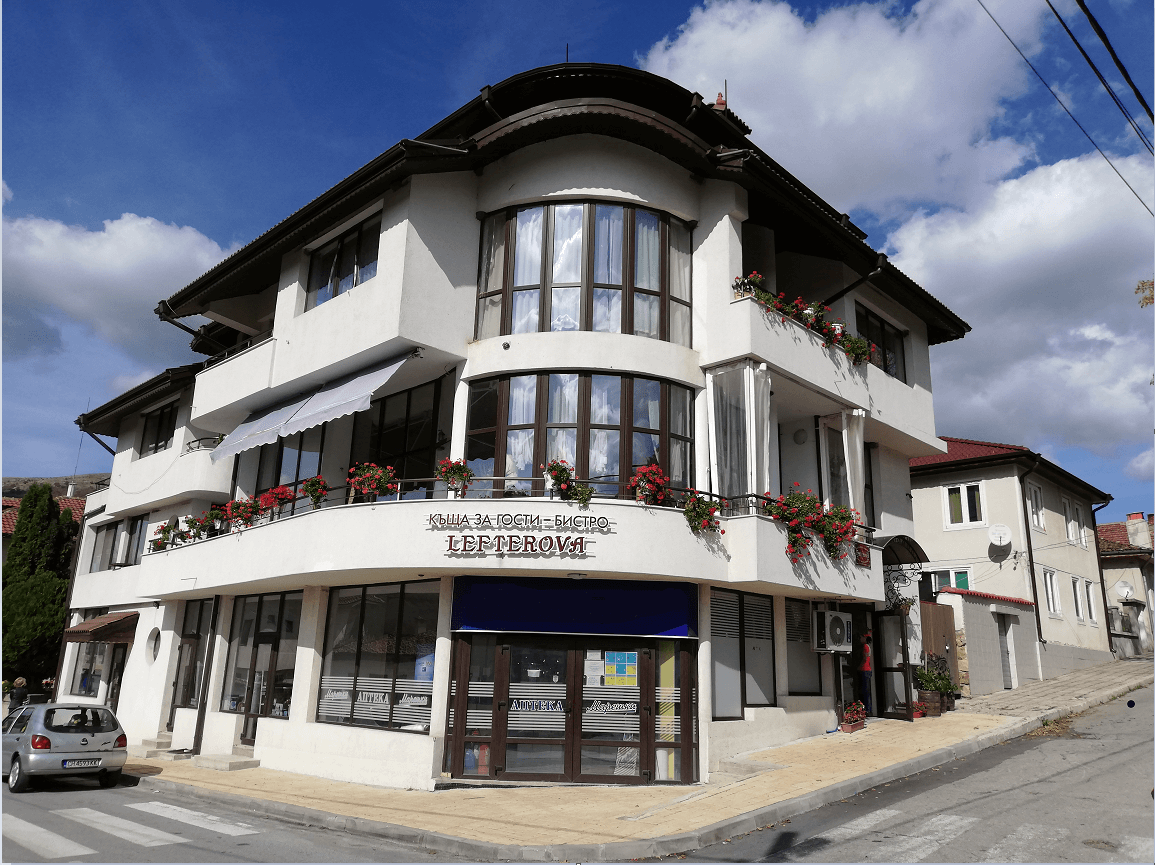 We created the concept of this hotel thinking of the warm home feeling, the true hospitality and the tasteful food we will offer, so we could become an irreplaceable host for everyone, who would like to spend a couple of days in the region.
Guesthouse & Bistro Lefterova is situated in the town center of Kotel and next to St. Thrinity Church. The town of Kotel, the villages Zheravna, Medven and Katunishte have still preserved over the ages some pieces of the Bulgarian Revival's history and architecture. They are continuously attracting visitors eager to travel back in time or just to enjoy the peace restoring effect of the mountain.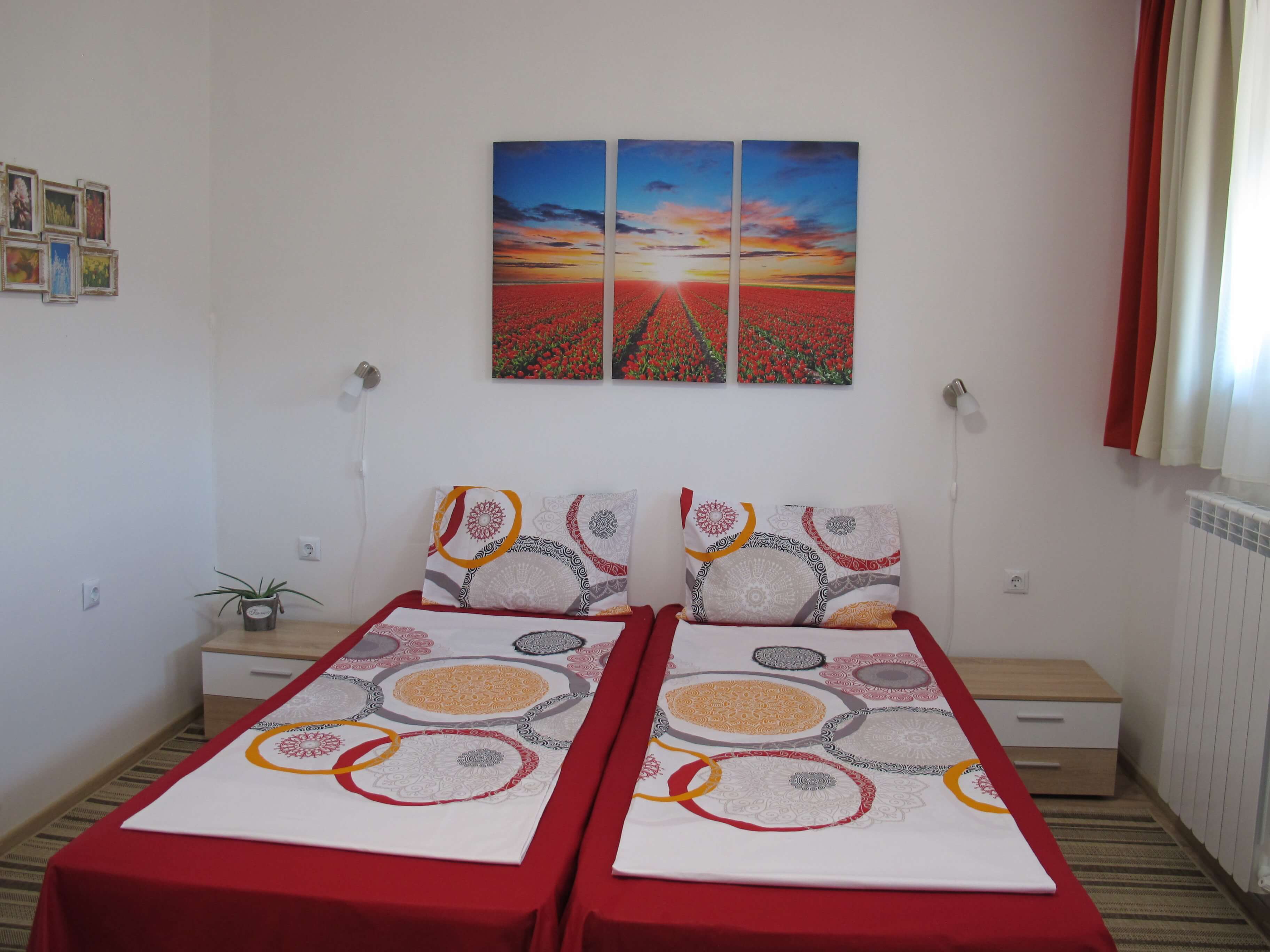 This is the reason why each of the seven guestrooms in the house is individually decorated as style and colors. Every room is distinguished by its own coziness and ambience, so it gives you the possibility for a new experience every time you come back.
All rooms are equipped with a separate bathroom with shower, free WiFi internet access, TV set (cable TV) and local heating. Some offer air condition as well. All rooms are provided with a balcony or terrace. The house could accommodate 21 guests in total.
At the bistro you could indulge a marvelous panoramic view of Stara planina (The Balkan) and a warm homemade food prepared by the house owner herself. For breakfast there are delicous local dough specialties like mekitsi, gjuzleme, banitsa etc. For lunch and dinner, you could think of ordering dishes you would like to taste or prefer. We also believe that long after you have left, you will constantly recall the taste of our tempting homemade pastry.
/** * @var $module \Ucraft\Module */ ?>
Vesselin

Wonderful place, magnificent attitude, I felt like home. The host is a gorgeous person and the breakfast was fantastically delicious. I will come back for sure! No matter if it will be a winter or summer time! I recommend to everyone to stay at "Lefterova", when visiting Kotel!

Desislava

Great stay, lovely host
Very good facilities, excellent location and a lovely host. A very energetic and sweet lady runs the whole house by herself 👏🏻 she would also make you a delicious breakfast or dinner if you decide to dine in the bistro there. We had a great stay and would definitely recommend this place to others!

Todor Bratanov

Grate attitude, kind, she answered all our needs! Spacious room with mountain view, clean, quiet, calm. We spent a very nice vacation! I recommend!

ANDREY

Достаточно просторный, теплый и чистый номер. Местоположение в шаговой доступности от старого города и музеев. Замечательный традиционный болгарский завтрак.
7  room possibilities, each with its own decoration and ambience